We specialize in embedded electronic engineering, manufacturing and assembling services. If you have an idea for a device you want to create, then you came to the right place. For a quote, use the contact us page and let us know the kind of project you are working on. We can usually respond with more information in 12 hours.
Our production services includes:
Hardware design (electronic schematics, component sourcing, circuit board design)
Prototyping (creating limited-run prototypes for evaluation purposes)
Low to medium production runs (assembly process to produce 100 to 1K completed board per day)
PCB rework (desoldering, replacing, and fixing damaged components)
---
Hardware design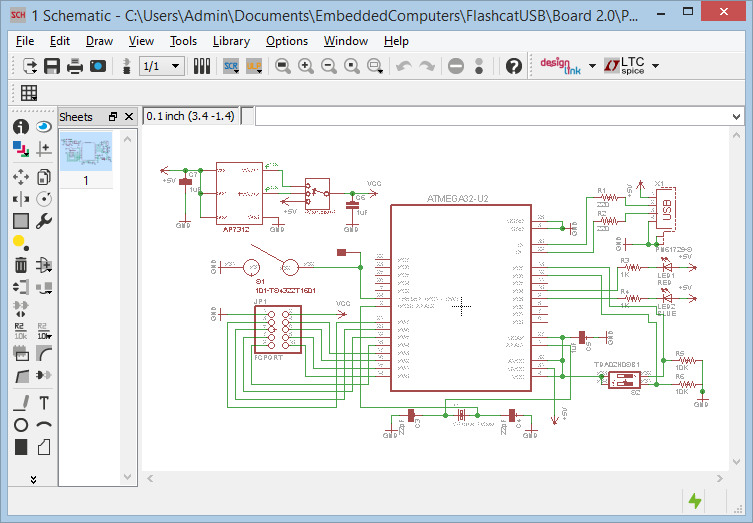 We are experts in the electronic design phase. With experience in using the latest CAD software, such as Eagle, we can design fully working schematics to meet your application needs.
---
Prototyping
From the design phase to the production stage, we offer rapid prototyping services. We can take your idea or schematic and turn it into Gerber files for printed circuit board production, then quickly produce the boards and assemble them for testing and diagnostics.
---
Production runs
Many production companies require massive production orders to perform a production run. We offer production run capabilities with as little as one hundred boards. So if you only need a small amount of boards produced at a low-cost price, we can help you! Our cost effective production run equipment consists of stencil printers, a pick and place machine, and solder reflow equipment. We are able to produce boards with components as small as 0402.
---
Rework
Our rework rates are some of the lowest in the country. Our base rate is $45 per hour of rework service (not including shipping fees). We can rework components, including QFN and BGA devices. All of our work is done in the USA, so our turn around time is very fast. We exclusively use Weller equipment that is made in Germany, so you can trust the completed work.
---
Every project is unique and the cost can vary according to the complexity or time needed to finish, so for a accurate quote, just use the contact us section and give us a detailed description of what you need done.